MobileMe users have reportedly been receiving emails that appear to be from Apple, requesting they switch to iCloud.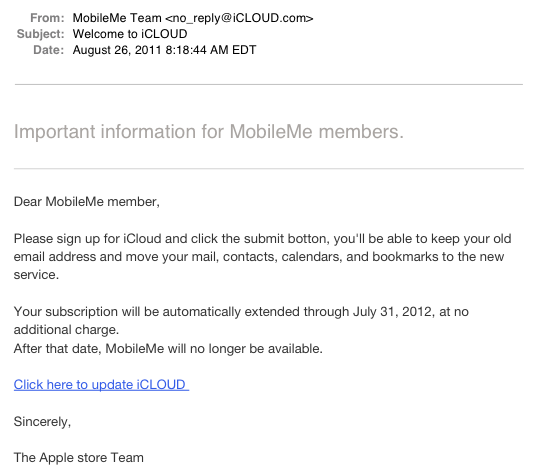 The email is much akin to the one sent out in June after Apple's WorldWide Developer's Conference. However, there are a few things of difference to point out that it's not a legitimate Apple email. First, the grammar and spacing is ever so slightly off, which although barely noticeable, would not pass as 'okay' by Apple. Second, notice that iCLOUD is capitalized. No Apple product ever follows that. Third and last, Apple doesn't sign emails as "The Apple store Team."
Users who click the link are brought to a page similar to one you would see if being requested to update your account billing information, and it asks users to enter their credit card, address, and Apple Store account information.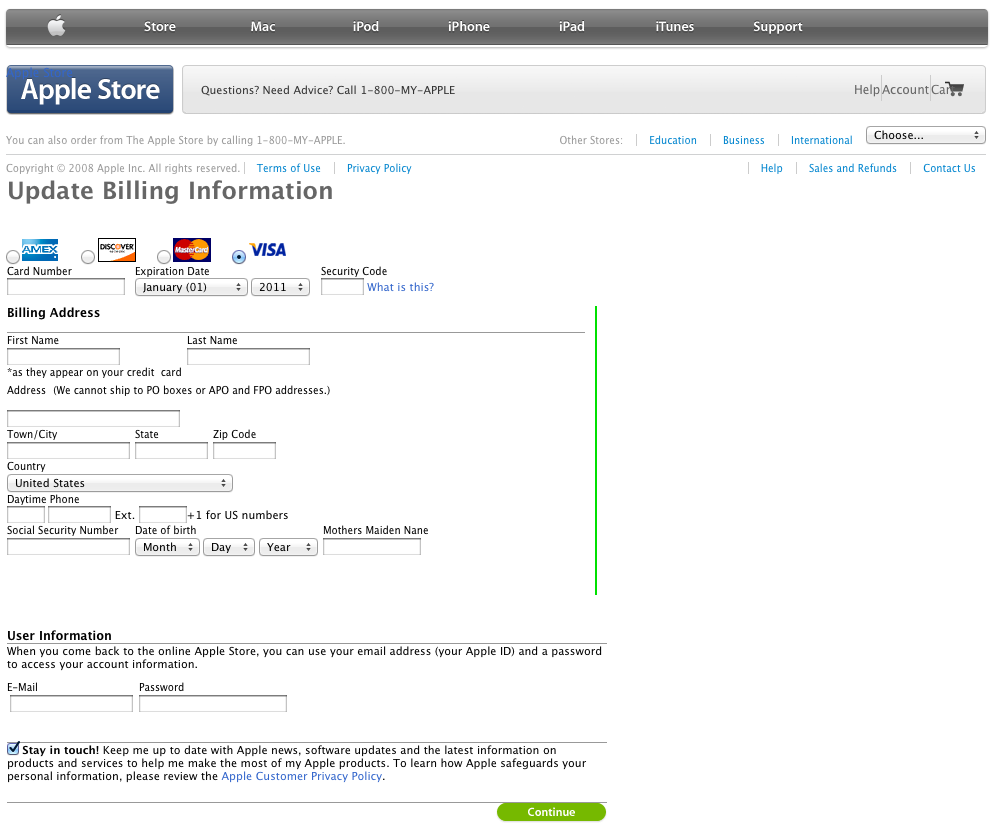 The only noticeable differences here are a few various items being misplaced and the search bar in the upper right is missing.
Oh, and of course the fact that it requests your social security number and mother's maiden name. Don't forget that.
MobileMe users, beware. Be sure to check for anything not entirely Apple-like.
You Liked That You'll Love These: