Apple has released iOS 5 Beta 3 to developers today, coming with it fixes as well as tweaks and enhanced location controls.
Of course the release is for developers only, but most people can get their hands on it with out having the developers account. It's All Tech posts an extensive list of changes discovered so far in the third beta version of iOS 5. Among the interesting new features and tweaks is enhanced location controls: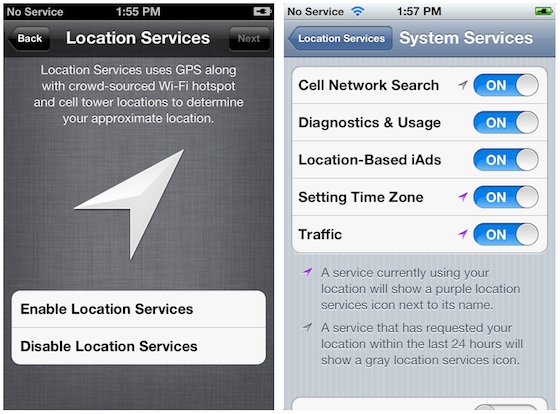 - Enhanced location services controls: Aside from a prominent new screen in the iOS 5 setup process outlining how location services work, the new beta also includes finer granularity of controls, allowing users to specify whether such functions as cell network searching, diagnostics, iAds, time zone setting, and traffic information may make use of the device's location information. This is of course in addition to the per-app location controls that are already available.
- Other assorted tweaks: A new icon for the "Reminders" app that is being added in iOS 5, an iTunes Store button in the "Music" app, the Wi-Fi Sync setting renamed to "iTunes Wi-Fi Sync", and mailbox creation from within Mail.